Looking for a way to kick start your WoltLab Suite's design?
About Core
The Core styles for WoltLab Suite™ are a collection of free styles that do not rely on images, templates or even extra CSS. These styles are based on the original Core style by WoltLab - the only thing that's changed: The color palette. In other words: These styles are as fast as WoltLab Suite™ can get and highly compatible.
Colors
At this time we do have two color variants: Purple and green - with more on the way.
Screenshots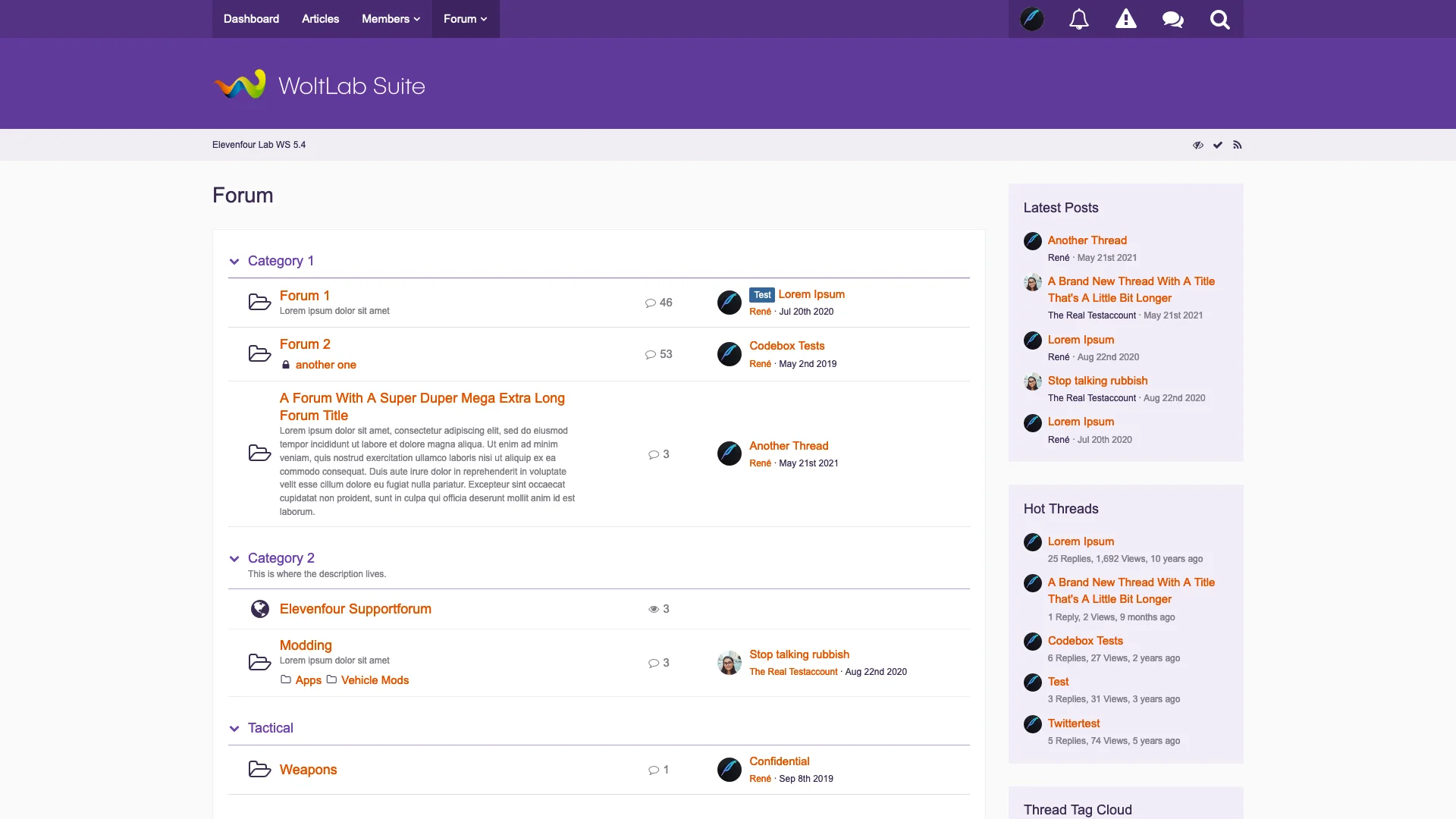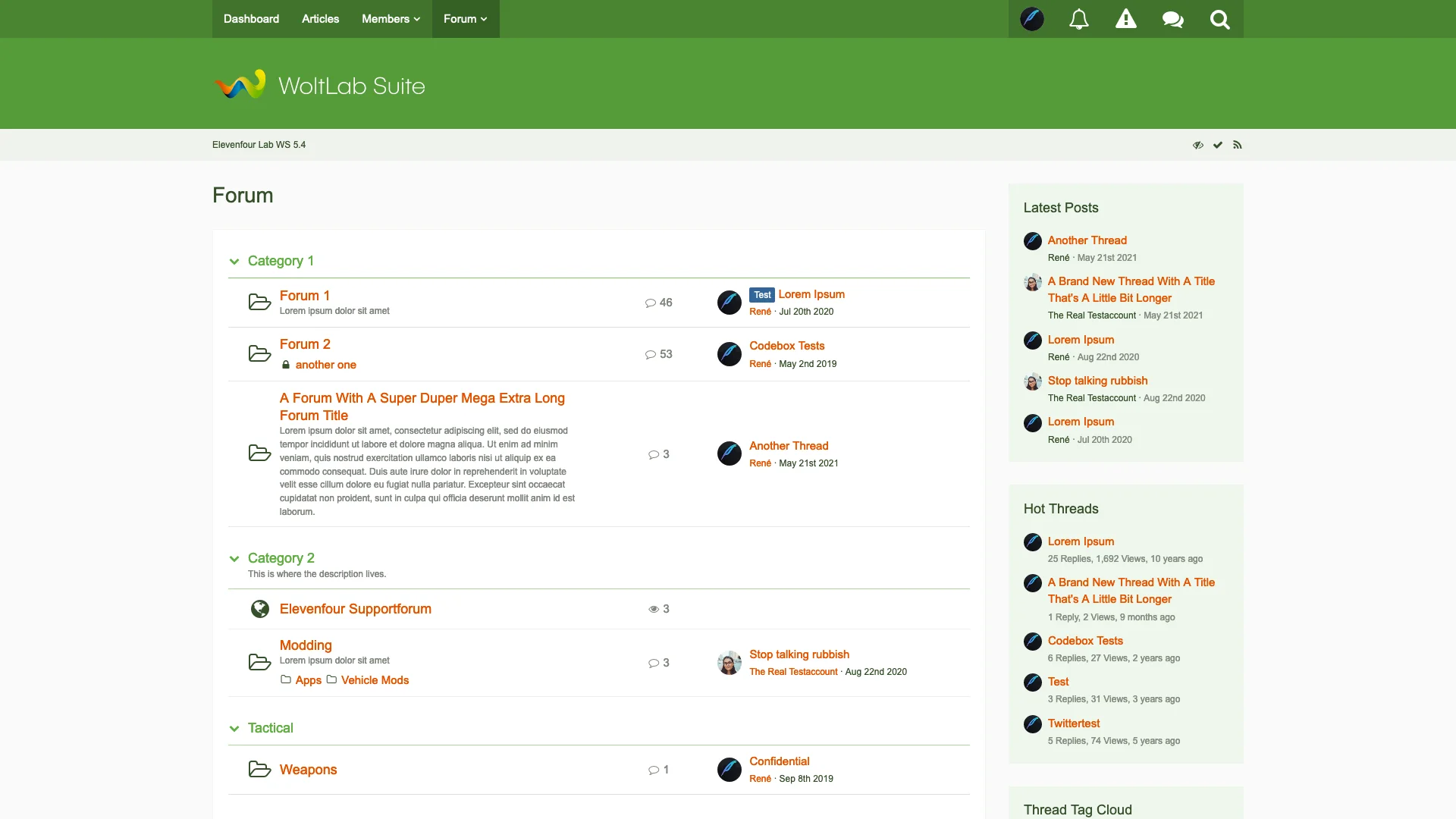 Installation
You can install the styles from within your WoltLab Suite's™ ACP. Just add the package server that's corresponding with your WoltLab Suite™ and search for the package you'd like to install. Need more info? Please visit our Documentation on how to get started.
| WoltLab Suite Version | Package server URL |
| --- | --- |
| WS 5.5 | https://elevenfour.net/update/5.5/stable/ |
| WS 5.4 | https://elevenfour.net/update/5.4/stable/ |